PROFESSIONAL DRINK CATERING
COCKTAILS
&DREAMS:
YOUR
OPEN BAR
COCKTAILS & DREAMS:
YOUR OPEN BAR
The open bar is our core service. Our cocktail catering that will fit perfectly for weddings, parties and corporate events. We use only quality spirits, syrups and sodas; fresh fruit, spices and selected herbs complete our offer.
for cocktails&dreams each event is a unique moment.
Our setups are designed to perfectly fit any kind of event layout and location.
WE ARE APPRECIATED BY A LOT OF PROFESSIONALS BECAUSE OF THE ATTENTION WE PAY FOR EVERY SINGLE SETUP.
MIXOLOGY IS OUR RELIGION.
Recipes updated day by day.
First quality ingredients.
Each detail is important to us.
Competitiveness is one of our key points.
YOUR TEAM, OUR BARTENDERS, YOUR FAVOURITE LOCATION, OUR TRAINING METHOD AND OUR INVOLVEMENT. THE FINAL OPEN BAR FOR THE CLASSES.
CHOOSE THE FORMAT WHICH BEST FIT TO YOUR TARGETS.
COCKTAIL TEAM BUILDING + COACHING
COCKTAIL TEAM BUILDING + OPEN BAR
ICE FOR FOOD USE: OUR MAIN INGREDIENT!
"PROFESSIONAL Ice Delivery" IS OUR ICE DELIVERY SERVICE, WHICH IS ACTIVE 24/7.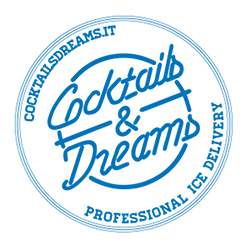 Flow-Flow admin info: Please choose stream layout on options page.